f you dream of owning a vacation property facing a beach or the lush mountains but financial commitments hold you back, Fractional Ownership is for you.
Fractional Ownership is a situation where you own the rights to use a property for a specific period of time at just a fraction of the total money the property costs. Fast gaining popularity for all the advantages it provides in terms of money and maintenance hassles, this concept is here to stay.
Since forever now, people all over the world have been amazed by the idea of having ownership of a property. However, with the passage of time and a shift in business models, the whole idea of the ownership of assets is undergoing a change.
Wish to keep up with the trends and invest a share of your money in something that involves reduced risks? This article is for you.
What is Fractional Ownership?
Fractional Ownership – in simpler terms – is a scenario where several parties (related or not) share the ownership (and hence the risks) of high-value tangible things. It is mostly related to ownership of a resort or a vacation property. The arrangement involves the allocation of property usage rights based on time. Only one owner of all involved can use the property at a time.
Though most common for vacation properties, this concept is also becoming popular for commercial and residential properties.
Investing in commercial real estate was usually being done only by institutional investors due to the high capital involved. However, with fractional investment or ownership, even individuals can consider investing in CRE and reaping benefits such a high rental returns.
Partial ownership in the residential sector has always been present in an unorganised manner. However, there are several oragnised players in the market now that offer Fractional Ownership services in the residential sector as well. One can enter with an amount as low as Rs 5 Lakhs and gain a capital appreciation and rental income.
Apart from Fractional Ownership, the terms like private residence club, destination club, vacation club, quarter-share, timeshare, and vacation home partnership are loosely used to describe variations on these arrangements.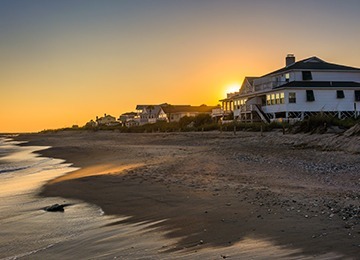 Difference Between Timeshare and Fractional Ownership
While the terms are loosely used to define the same thing, there's a slight difference. If you are planning to go ahead with this type of property management, you should know this.
Earlier, the major difference between the two was that timeshare involved the sale of time, weeks, or usage, while fractional ownership involves full titled ownership. But now, many timeshare properties also involve titled ownership. So then, what is the actual difference between the two? Here, read on:
As compared to Timeshare, Fractional Ownership involves more usage for each owner each year
Fractional Ownership typically involves fewer owners than Timeshare
Fractional Ownership is Slightly expensive in comparison to Timeshare
Why is it Gaining Popularity?
In India, owning a property seems to bring with it an indecipherable sense of security and satisfaction. However, more often than not, financial constraints prevent people from being able to own one. This is exactly why Fractional Ownership is becoming popular.
Each co-owner pays only a fraction of the big corpus of money involved in the buying and maintenance of the property.
It also lets one share the risks involved, if any, and value depreciation with others.
Also popular amongst people who already own vacation homes and are now looking to share the expenses of upkeep, and management.
Rather than sell the entire property, they can simply sell a part of ownership rights to other parties.
Fractional Ownership also comes in handy when market conditions are not favourable and it seems tougher to sell the entire property.
Fractional Ownership has opened a new market in real estate. It has also opened arenas for people who have always dreamt of owning resorts or vacation homes but could not because of a lack of finances. Opening a project to Fractional Ownership also means more usage of the property, thus automatically increasing the viability and financial performance of amenities and services.